Duo Bergerac – Gefühl, Virtuosität, Stil
"this is really superb playing…"
(American Record Guide über die CD"Elegie")
Eine langjährige Zusammenarbeitverbindet Karin Scholz und Peter Ernst: Als Duo Bergerac konzertieren sie auf dem ganzen Globus und treten bei internationalen Musikfestivals in Europa und den USA auf. Neben Rundfunkproduktionen für Radio Bremen und den Bayerischen Rundfunk veröffentlichte das Gitarrenduo fünf CDs, die von der Fachpresse ausnahmslos positiv aufgenommen wurden. Bei Musikwettbewerben in Montélimar (F), Bubenreuth (D) und Wuppertal (D) wurde das Duo Bergerac mehrfach ausgezeichnet.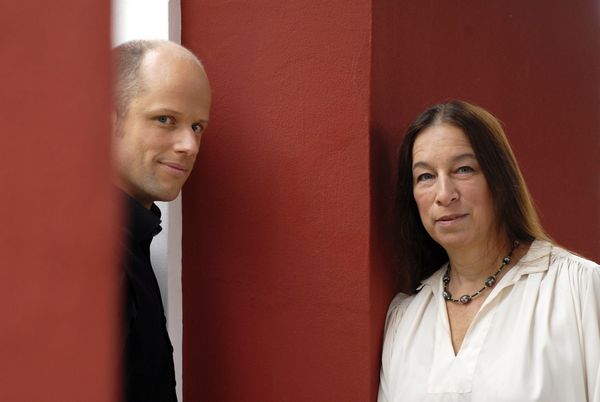 Claremont Duo – Ungewöhnlich reizvoll
Das Deutsch/US-amerikanische Claremont Duo ist zweifellos eines der kreativsten Ensembles seiner Art. Auf zwei Kontinenten wird es für seine intelligenten und klangsinnlichen Interpretationen von elaborierten Transkriptionen aus der Feder von Maxine Neuman und Originalwerken des 19., 20. und 21. Jahrhunderts gefeiert. Die drei CDs des Duos sind beim US-amerikanischen Label "Artek Records" erschienen. Über die Debüt-CD des Claremont Duo schreibt das renommierte Fanfare Magazine: "This is a highly satisfying recital by the Claremont Duo (…) the American cellist Maxine Neuman plays with beautiful tone and sensitive phrasing while the German guitarist Peter Ernst compliments her with scintillating performances on his classical guitar.(…) Artek has a winner here."
Belmont Trio – Präzision und Herz
Ein einzigartiges Ensemble mit dreihervorragenden Musikern: die US-amerikanische Cellistin Maxine Neuman und das deutsche Gitarrenduo KarinScholz und Peter Ernst sprühen vor Spielfreude, überzeugen durch ihr harmonisches Zusammenspiel. Konzerte führt dasBelmont Trio durch ganz Deutschland und die USA. Das Fachblatt Concertino schreibt über sein Debüt-Album: "Ein perfekt ausbalancierter, harmonischer Klang und das präzise Zusammenspiel empfehlen das Trio als eines der außergewöhnlichsten, spannendsten Ensembles der letzten Jahre."
Paganini Duo – Leidenschaft für Musik
Dem vielseitigen und faszinierenden Repertoire für Violine und Gitarre nehmen sich Andrea Kim und Peter Ernst mit mitreißender Leidenschaft an. Die in Nordrhein-Westfalen geborenen Mitglieder des Paganini-Duos kombinieren dazu die mitreißenden Originalwerke von Niccoló Paganini oder Mauro Giuliani mit Adaptionen ausgewählter Kompositionen von Franz Schubert bis Astor Piazzolla. Andrea Kim gehört dem Symphonieorchester des Bayerischen Rundfunks an und studierte u.a. bei Thomas Brandis. Peter Ernst wurde u.a. in Kassel, Wuppertal und New York City ausgebildet. Andrea Kim und Peter Ernst sind Preisträger zahlreicher Solo- und Kammermusikwettbewerbe in In-und Ausland.